When we get asked what we do, it's tough. On one hand we want to focus on a particular area of renovations, but in the end our clients ask us to do EVERYTHING. So we compromise and do everything. It works out better that way!
PROPER PLANNING OF PROJECTS IS WHY WE ARE ABLE TO ACCOMPLISH OUR PROJECTS

We work directly with architects, drafting professionals, and engineers to make sure your renovation goes off without a problem. Planning your job is where we shine. From the timelines to the budgets, we have everything covered.
WE HAVE REDESIGNED THE EXTERIOR OF PROPERTIES TO HIGHLIGHT THE BEST FEATURES. FROM HARDIE BOARD AND STUCCO TO TRADITIONAL VINYL SIDING WE CAN DO IT ALL.
The exterior of your property is a reflection of the inside. A beautifully designed home starts on the outside. With a creative team, you'll love the results of our award winning exterior crew.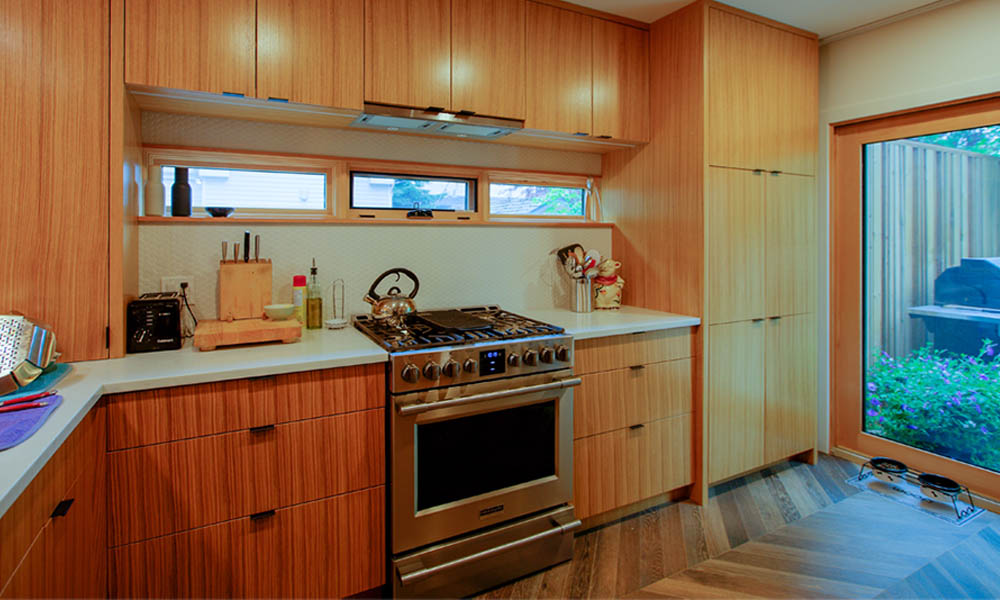 THE KITCHEN IS THE HEART OF THE HOME. WE HAVE DESIGNED AND INSTALLED MAGAZINE WORTHY KITCHENS IN OUR CUSTOMERS HOMES.
We not only have installed custom cabinetry, but have also a soft spot for Ikea kitchens as well. We are sure we can find a kitchen that will work for you.
GREAT HOMES HAVE GREAT FLOORS. WE INSTALL EVERYTHING FROM HARD TO SOFT SURFACES. WE HAVE LOTS OF OPTIONS FOR YOU TO CHOOSE.
Flooring makes one of the biggest impacts to your home when you change it. It can go from dingy and dated to modern and glamourous in days. We LOVE flooring, and have installed everything from Chevron style hardwood to durable commercial grade vinyl floors.
REPLACING OLD WINDOWS IS A BIG INVESTMENT INTO YOUR HOME, AND WE AIM TO MAKE IT A QUICK AND PAINLESS EXPERIENCE.
Windows do more than look good, they make you feel good as well. From the view out your home, to the comfort they provide from the elements. Choosing a contractor to install your windows can be daunting. Give us a call to discuss what we can do for your windows.
PROPERLY DONE ROOFING KEEPS THE OUTSIDE FROM BECOMING THE INSIDE. TRUST US TO INSTALL YOUR NEW ROOF.
Shingles, metal, asphalt, or solar paneled roofs? There are a lot of options aren't there? Choosing the right one means a 20+ year commitment and we want you to be happy with the results.
IS THERE ANYTHING BETTER THAN ENJOYING SUMMER FROM THE PRIVACY OF YOUR OWN DECK? NOPE!
Decks and Fences are our specialty in summer. We have built decks the size of apartment buildings from basic pressure treated wood to more exotic woods such as Batu. Let us wow you with our decks and fences!
WORKING WITH ARCHITECTS AND ENGINEERS IS KEY WHEN DEVELOPING NEW SPACES. PROPERLY FRAMED AND INSULATED SPACES IS PRIORITY NUMBER ONE.
Having quality framing is the foundation of finishing in construction. Framing affects the quality of all of the other trades that work on your renovation project. From this we insulate your project without compromise.
ELECTRICAL, PLUMBING, HEATING AND VENTILATION FORM THE CORE COMPONENTS OF MECHANICAL SERVICES. WE DO EVERYTHING FROM UPGRADEs TO NEW INSTALLATIONS.
Proper mechanical services in your home are essential for quality of life. Nothing spells a bigger disaster than using a cheap contractor. Trust us to do your services properly.
THE HEALTH AND SAFETY OF OUR CLIENTS AND WORKERS IS BUILT INTO OUR CORE. WE TAKE ALL PRECAUTIONS NECESSARY TO ENSURE EVERYONE IS PROTECTED.
Hiring a company who keeps your family safe should be your number one concern when hiring a General Contractor. This goes well beyond hidden dangers to how we keep your property locked up at night.
WE HAVE RENOVATED EVERY TYPE OF PROPERTY AND ANY TYPE OF WORK. BELOW IS A SHORT LIST OF THE TYPE OF SKILLS WE HAVE TO GET YOUR JOB DONE.
Don't see what you're looking for?